• rewards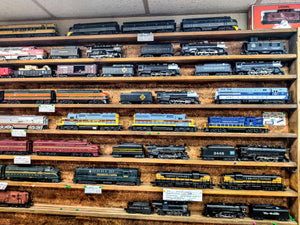 Roundhouse Electric Trains, Inc. is proud to announce our online loyalty program! This program is a way to reward you for being our loyal customer. We recognize that when it comes to trains you have a lot of options, but you singled us out and that means a lot to us. We want to reward you for that!  Upon entering the website, if you look towards the bottom right hand corner of your screen, you will see a green button that displays "Roundhouse Rewards". Below is an example of what you should see:  When you click on this button, a...
---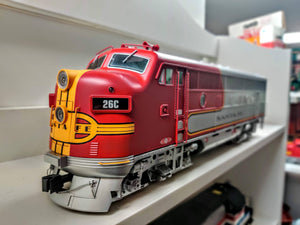 An electric train layout, like the real railroads, can involve a large number of components - or focus on a select few.  From specific models, to benchwork, to the type of controller you need, etc. it all can feel very overwhelming. At Roundhouse Electric Trains, Inc. we want to help you to enjoy this fun hobby. We have compiled a guide of important questions that you should answer to help you get started in your electric train journey. Layout Size The first important question that you should be able to answer is how much room you have available for your...
---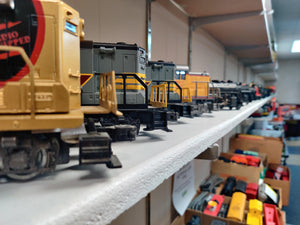 We are proud to announce that Roundhouse Electric Trains, Inc. has officially launched a new website! You can now buy some of the products from our store here.  We hope to connect new Customers to our products by this medium.    Our new website contains a revolving list of products.  With thousands of products available it is simply impossible to display every item on our website, so we encourage you to send us an email, at kevin@roundhousetrainsky.com, if you are looking for something specific that is not listed on our website.   A big addition to our website is the ability...